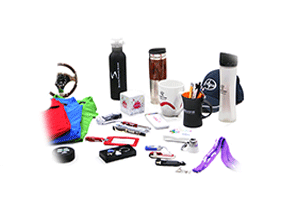 The digital age came laden with goodies for the corporate world. It eased operations, helped cut costs, and increased productivity while still upholding the quality of the services and products offered. However, it brought one major challenge. Marketing became a hard nut to crack. Clients nowadays get wowed by digital ads more than physical custom promotional gifts. As a corporation it may not make much sense generating ads targeted towards your workforce. That's where custom promotional gifts come in to save the day. Below are vital considerations you should make to ensure that your custom promotional gifts ultimately stand out. Call us for a quote today!
Make Stuff That is Useful in Daily Life
Your target group will appreciate gifts that come in handy in day to day activities; gifts that are around all the time and still useful. These range from coffee mugs, pens, caps, hoodies and water bottles. They have withstood the test of time, and cemented their place in top custom promotional gifts, which are not only cost-efficient and unisex but also never seem to bore the recipient. High utility gifts will survive the digital age and beyond, especially if they are items people need to use several times in a day or week.
Make Season Sensitive Gifts
Season sensitive custom promotional gifts save the recipients some bucks, and trouble too. Whenever the rainy season comes, get branded umbrellas and raincoats, and give them out as custom promotional gifts. Maybe give out branded gloves or windshield scrapers in the winter. Additionally, pay attention to the national calendar, and source for branded gifts that coincide with the holidays. Like let's say a t-shirt, christened 'Happy Canada Day from Alberta Printing!'
Warm Regards
A firm should seek to establish and cement a relationship with its workforce and clientele. Custom gifts are a great way for a corporation to integrate itself into the everyday lives of its clients and have them think fondly of your business. Your clients will be so thrilled to receive a custom embroidered toque in the winter, or a mug which they will gulp their coffee from every morning. Get an estimate on custom promotional gifts today!