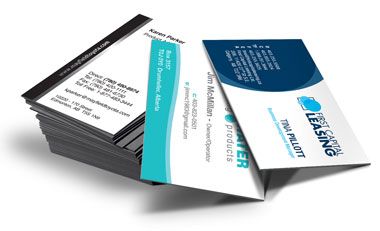 A business card is the smallest tool in your sales and marketing toolkit, and the hardest working one as well!
In a space no bigger than 2" x 3.5" this little billboard needs to spell out who you are, what you do, who you work for, where your office is located and how to contact you—and make a good first impression.
We will apply design and print expertise plus personal attention to make sure you get exactly what you need, quickly and efficiently!