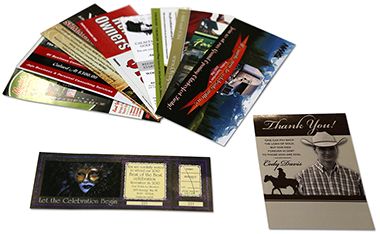 A rack card is a 4" x 9" postcard used for commercial advertising.
Rack card stands can be found in hotels, restaurants, convenience stores and tourism sites. They can be a great tool to build awareness for your product or service and attract new customers.
Because rack card stands are placed in high traffic areas, people seldom view every card. It's important to have strong graphics, images that have great impact and a clever message to make sure your card stands out.
Need a hand? Our Design Services group can provide whatever assistance you need!