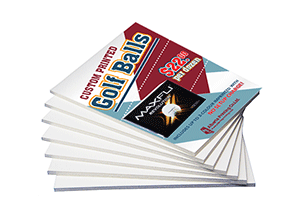 Custom printing services cover a broad spectrum of needs for those in search of professional printing options. What do you need for your business to grow? How can you gain instant access to efficient printing solutions? What do you want to know about what custom printing services bring to your vision for your company or you individually? It's time for a tell-all! Call us today for a quote!
How
Custom Printing Services
Can Promote Your Vision
How do you expand your business? With quality custom printing services on call to keep your business current and eye-catching, expansion through visual promotion is a real possibility. Custom printing options should provide you with access to the following:
Banners and signs that share what your company is all about in bold large print

Digital printing that ensures you get what you need when you need it

Designing service options that will boost your marketing outreach exponentially

Assistance when it's time to send out the mail

Custom printing services

with management that know how to handle all your concerns and meet your needs efficiently

Cost-effective offset printing to keep expenses low when many copies are a must
Where can high-quality custom printing services take your business? Custom printing services help not only large and small companies but individuals looking for printing solutions as well! Whatever your printing needs going custom is always the most effective way to meet your printing requirements with specificity and purpose.
Accessing the Facts to Facilitate Your Needs
Whose custom printing services do you employ is an important question to ask yourself as is the "Why" behind needing custom assistance to grow your business. Who can you trust to:
Answer any questions you might have on saving design files.

Instruct you on resolution questions.

Be well-versed in the Pantone Matching System.

Inform you of the variation of colours you may experience concerning your viewing and printing needs.

Give details on formatting concerns when dealing with digital files and printouts.

Use transparency when informing you of printout times and estimates to enable you to make informed decisions based on the nature of your custom printing services needs.
Efficiency is always cost-effective. When given a resource that accommodates your variety of custom printing services needs in one place, it can make running a business much more straightforward regarding promotion and communication.
When Estimates Are Easy to Attain
You may have yet to learn how custom printing services will help you achieve financial growth and boost your professional reputation. Still, you can estimate the exponential perks of one-stop printing. The company you find to meet your current needs should understand that your time is valuable and provide quick access to estimates to help you come to a decision.
What you spend in promoting materials or the day-to-day printouts that come with running a business can either eat into your budget or keep your budget on track with quality printouts that portray the visual you want to share with the world.
Designing Value with Precision
Do you utilize custom printing services that have in-house graphic artists fueled by your success? If you seek to promote your vision for your business through graphics design, look for custom printing services companies that offer access to graphic artists who will jumpstart your dreams in fine detail. You can be confident in those who know that doing their best work for you will improve their skills and experience! How can you design your workspace for success? Contact Alberta Printing today so that we can aid you in your quest to ensure your vision comes true!