Digital Printing Services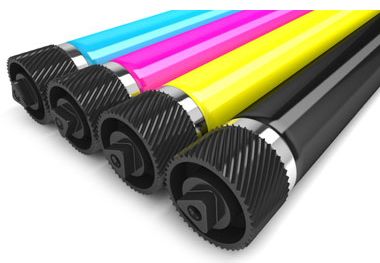 The growth of digital printing technology has brought exciting new features and on-demand turn-around solutions to commercial industries.
    
Benefits of Digital Print Service in Calgary
Low volume short-run orders are more cost-effective on digital press.

High on the list of advantages is the ability to accommodate short-run orders cost effectively.

Printing consistency.

A close second on this list is the reliable consistency in print quality. Even if you contact us weeks or months later for reprint of an order, the color balance and sharpness will be the same as it was on the original run.

Quick turnaround for full color short-run jobs.

It takes significantly less time to set up and run a digital press than it is to burn offset plates with eco-friendly high-precision laser, set them up on the press, mixing and loading inks, adjusting press settings etc.

Variable data printing (VDP) is another great advantage that digital print offers.

It is valuable for direct marketing and development of relationships with groups such as customers, members, employees or sales distributors. With our state-of-the-art VDP technology, we can use your customer mailing list or customized client database to produce letters, invoices, full-color postcards, etc., that are personalized to each individual recipient to help you realize improved customer response and retention. VDP allows us to automatically change the text, graphics and address from one piece to the next with full speed prints, the process is both fast and cost-effective.
If you need assistance with set-up for manuals or booklets, we can take your digital file and convert it to print in the format you require. We also provide a full slate of collating, binding and finishing services to ensure your project is delivered complete and ready for distribution.
Contact us today for more information, and ask about our design and print managment services!