Offset Printing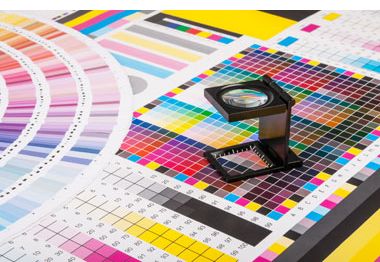 There are multiple advantages to both digital and offset printing, but each has distinct benefits for different project needs.
The three key reasons to choose offset printing over digital print are:
a. cost-effective method to print higher volumes
b. enhanced level of print quality and/or use of special print processes
c. broad range of specialty and premium paper options
For high-volume runs, offset is still the most cost-effective print method. You can rely on Alberta Printing to let you know when there is a benefit to choose offset versus digital for your project to get both great results and best value.
While the quality of digital printing is getting better all the time, the quality of offset is still a hands-down winner when compared side-by-side. High image quality is possible because offset can produce greater detail in highlight and shadow areas, and more vibrancy in colour. Specialty screening processes and other offset techniques make it possible to create interesting special effects.
If you're planning to use Pantone® (PMS) colours in your print project, offset printing will give you the best result since it uses actual Pantone® ink colours. Digital printing can simulate Pantone® colours using a four-color matching process, but this can be inaccurate. Metallic and fluorescent inks are only available for offset press.
Another key advantage of offset is the broad variety of paper stock options, which is virtually unlimited – including all available colours, thicknesses and especially textures. There are also options for premium offset papers that can significantly enhance print quality to make it richer, crisper and more vivid. The range of paper options for digital presses is improving all the time, but offset printing still offers the best selection.
Contact us today, and ask about our design and print managment services!