Postcard Printing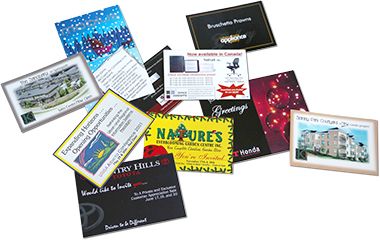 Postcards are ideal mailers because they are small, inexpensive and do not require an envelope.
The most common sizes for postcards are 4" x 6" and 5" x 7", however we can produce postcards at any size, printed one side or both sides on card stock.
Need assistance with mail preparation? We can help with this as well.
Call today for a quotation!