Flyer Printing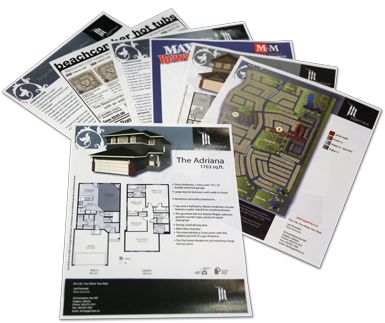 Did you know that research shows photographs increase recall by 26% on flyers and direct mail pieces?
Achieve Your Business Goals with Direct Mail Flyers
Take advantage of our responsive, affordable Design Services to develop a direct mailer that will help you grow your business! We'll collaborate with you to determine what will work best to meet your goals, and make sure your selling message is presented clearly and prominently.
We print a variety of products that are used for direct mail, including postcards, flyers, letters, self-mailers, and business reply cards. We can also assist to implement your program with mail services using your mailing list or procuring one and sorting for maximum postal discounts. If required we can address the printed pieces and apply postage.
From large marketing campaigns and mailouts to personal invitations, rely on Alberta Printing for quality results, affordable prices and fast turn-around.