Blueprint Printing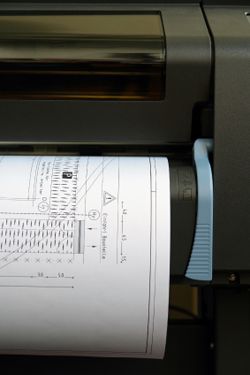 Email your engineering drawings for output and head to our office for pick-up—they'll be ready by the time you arrive! We run continuous production on our blueprint equipment to facilitate quick turnaround.
Whether you need one or one hundred copies, we output digital plot files or copy original paper plans at a competitive price.
We can reduce your plans to 25% or enlarge them up to 400%.
For presentation purposes, your drawings can be applied to sandwich boards, metal, Coroplast or Dibond.
Get cost effective blueprint printing services across Calgary. Call today for a free job estimate!