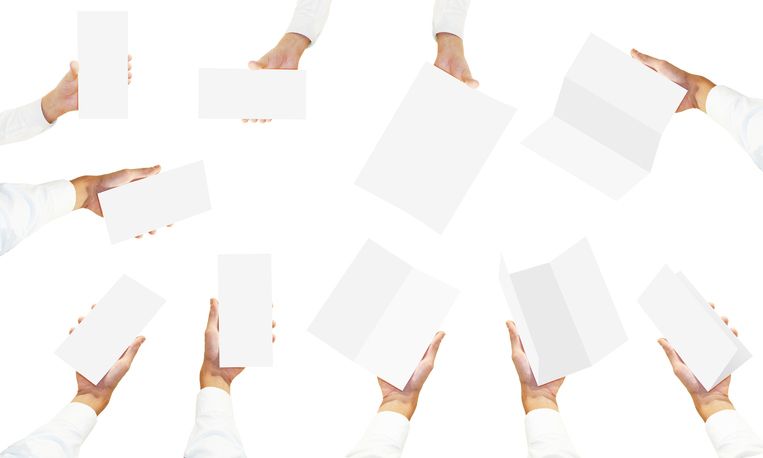 A strong corporate identity is one of your most essential business assets. The detailing in your corporate presentation materials determines whether your business shows up. They help define who you are, what you stand for, and how you stand out from the competition. As a business owner, quality printing services will give you control of how you present your business to customers and other stakeholders.
You may be wondering how printing services can help you stand out and consolidate your position in your industry. We know exactly what materials work best and are committed to providing you with strongly branded, high–impact printed items for your business.
How Printing Services Support the Development of Your Business
1. Business cards
Business cards showcase your personal style and corporate identity more than any other printed item. We will work with you to create a tiny billboard that will spell out who you are, what you do, where you are, and what you offer.
2. Brochures
Brochures are an excellent media for providing customers with information about your products. They serve as reference materials, therefore, should have sturdier material than fliers. Carefully selecting the perfect finish depending on your brand; we will provide you with brochures with the right professional feel for your trade shows and sales meetings.
3. Stationery
Let your customers keep you top-of-mind even after they've left your store. Custom notepads are a great takeaway for any business. When your customers are at home and they need to jot down a phone number, an address, or take notes, they'll see your name at the top of their notes, every time. Our printing services will make sure your designs come to life!
4. Flyers
Flyers are a cost-effective way to get word out about your products and services. You can hand them out in an event or send them via direct mail. The kind of paper used will depend on whether they are folded or unfolded flyers and how they will be distributed.
5. Presentation Folders
If you want to stand out and impress your clients in that sales meeting or conference, presentation folders do an excellent job. With our printing services we will create for you high-quality
Quality printing services give your brand a creative edge. A well-executed corporate identity package is a great investment and reinforces your corporate image. For more information on how our printing services can help with your next presentation, get in touch with us today!