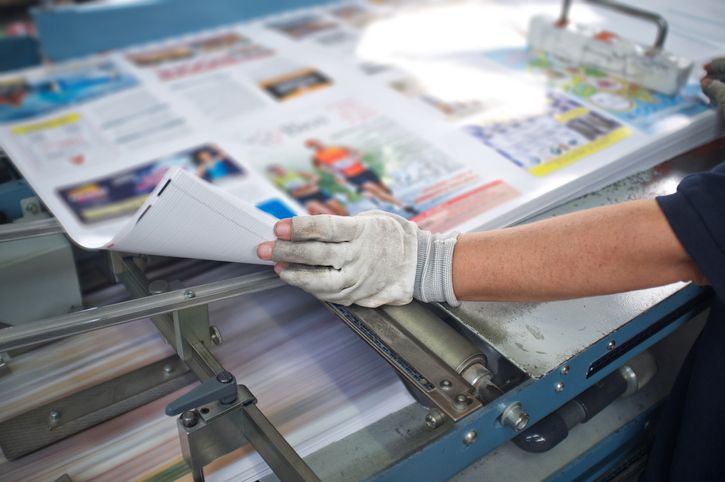 today may seem old-fashioned. With a host of high-tech marketing media is printing brochures still viable?
Even in a paperless world, printing brochures that are unique and well-designed can help you stand out from the crowd. Brochures are still an effective marketing media, especially when networking at events such as trade shows, seminars, and promotions. They are cheap to distribute and can be used to target your ideal market.
A Tangible Marketing Material
Reach Your Target Audience: Printing brochures is cost effective and adds a personal touch. Brochures are booklets containing the information that you want to reach your target market. They are distributed in person by hand at meetings, events, or anywhere your target audience can be found. Brochures are a tangible piece of marketing that allows people to interact with a brand at an intimate level.
More Interaction: Printing brochures for your marketing promotion gives people an opportunity to touch, keep and pass on this marketing medium to others. It allows your audience to connect with and absorb the information they have received via the brochure. The message in a brochure vividly captures the attention of your audience and is more memorable than an online advert. Brochures are an easily accessible medium that will give your target audience a clear, concise image of your brand.
Appearance: Printing brochures professionally is critical since its appearance is everything. Just as they say first impression counts, this is also true for brochures. A brochure tells a customer a lot about your business, so if it's amateurish and unattractive, they lose interest and trust in your brand.
Cost Effective: Once designed, printing brochures with a process like offset printing allows you to print in bulk high-quality brochures at a small price. Compared to using digital marketing techniques such as PPC that can cost you hundreds of dollars a month, brochures are a cost-effective advertising medium.
Brochures are often overlooked over more trendy marketing methods. However, trends come and go. Brochures are classic and offer a personal touch, contain loads of valuable information and can be referred to time and again. If you're looking to add to your marketing materials, get in touch with us and we'll start printing brochures for you.