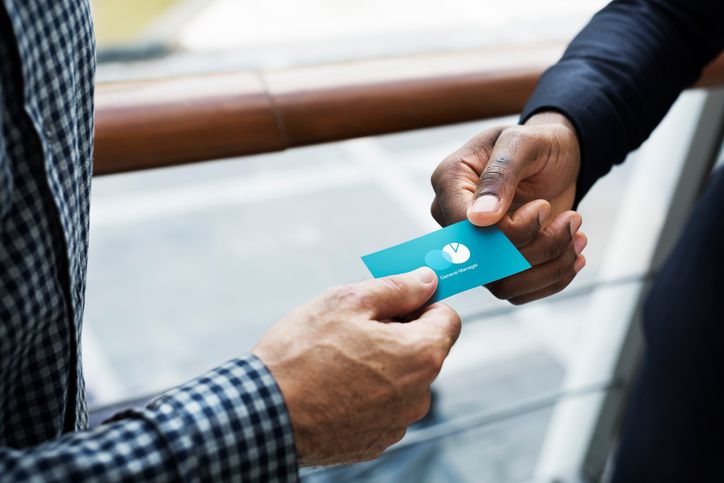 In an era where digital media has taken pre-eminence, it may seem like paper is on its way out. It looks like most businesses are scrapping any kind of marketing that has to go through a printer. So, are printed business cards still relevant?
For years business cards have been a must-have for any professional that is looking to make a name for themselves. It has, for a long time, been the first investment someone makes when they are starting a business. Are they still relevant? Are they even worth the investment?
So Why Use Printed Business Cards?
Printed business cards aren't yet obsolete.  Most people still use them to present their brand. Though their use depends on the company, they are one of the most widely used marketing tools.
Offer a Personal Touch
Business cards are a tangible medium. Sharing unique, printed business cards with all your information adds a personal touch to your initial meetings with prospects. Even if someone isn't ready to do business with you, they will likely keep a quality business card that has made an impression.
Cost Effective
Printed business cards are one of the most cost-effective forms of marketing we have. So long as they have an appealing design and are professionally done, you can cost-effectively produce printed business cards that will effectively spread the word about you and your brand.
Gives Your Brand a Competitive Edge
Your business card can make or break your business. It is essential for implanting an excellent first impression of your brand. The business world is very competitive, and few things will turn off potential customers the way a dull and poorly designed business card does.
Many companies don't know what impact business cards have on their brands. They make no effort at creating business cards that are unique and stand out; most of them are standard and utilitarian. Yes, they may give all the information that you want. However, they display nothing in the form of style and creativity. Having unique business cards places you ahead of your competition.
A great business card is a quick and effective way of marketing your brand. It may take some extra effort, but it is worthwhile. Do you need business cards that will take your brand to the next level? Call us today for quality printed business cards.