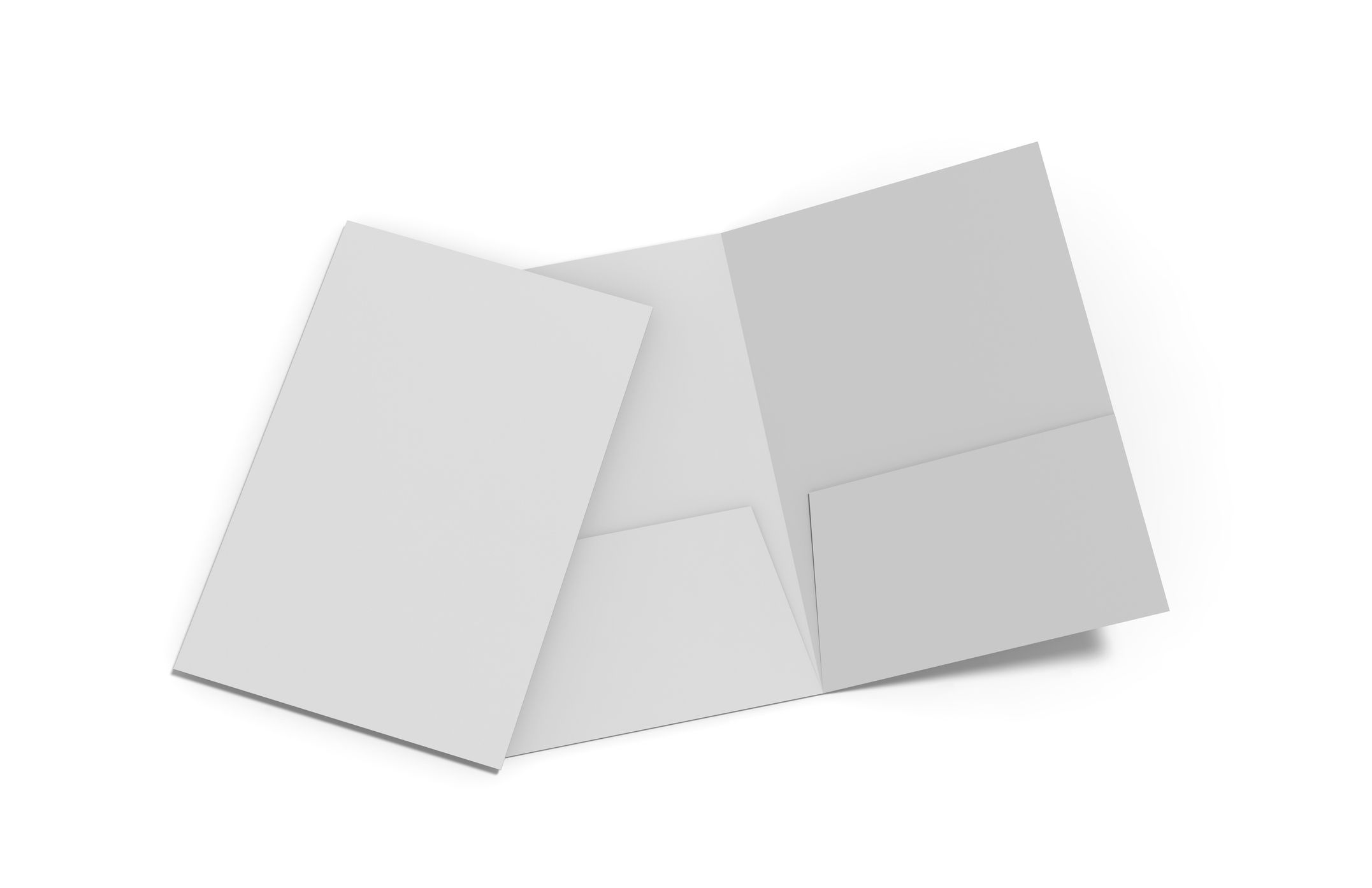 You only have one chance to make a lasting impression, and you'll want your presentation to exude professionalism and attention to detail. Whether you are providing information to an old customer, potential client or investor, this holds true across the board. People tend to be skeptical when being presented with new information, but providing them with tangible, quality marketing materials can help persuade your listeners.
Custom presentation folders are a great marketing asset and give your professional image a boost. Whether you are conducting a product demonstration, pitching to potential investors, or delivering a quote, quality materials will give a lasting impression. We will help you design folders that match your company's color scheme and branding strategy.
We'll Help You Stand Out from the Competition
1. Make Memorable Impressions
Custom presentation folders help you cultivate a professional corporate look. This establishes you as an expert in your field. Clients and other stakeholders are bound to be impressed by your professional outlook and attention to detail. You may decide to hand out presentation folders with your information at the end of the presentation or meeting. By doing this, you can be sure that this information will be retained for future reference.
2. Build Your Brand
Having a corporate logo and slogan on your custom presentation folders will go a long way in getting your brand out there. Your products and employees can also be part of the branding on your presentation folders. Your custom presentation folders can be designed with special textures, colors, and features.
3. Shows off Your Products and Services
Whether a product or service, every business is selling something. With custom presentation folders you can display images of your products on the cover and at the center. Customer testimonials and other related information can also be included. Before your audience even opens the folder, they have an idea of what you are selling and why they need it.
4. Markets Your Company
Most people think that custom presentation folders can only be used for presentations and meetings. However, they are a powerful marketing tool. You can try sending out folders containing information instead of fliers for your mail campaigns. Adding a flash drive holder or CD pocket is an ingenious way of sharing your promotional videos.
The business environment is highly competitive. Every company should look for smart ways to get their brand out. Custom presentation folders are a multipurpose marketing platform. They not only help you make an impression during presentations, but also sell your products and services. Call us today, and we will deliver outstanding custom presentation folders to you.