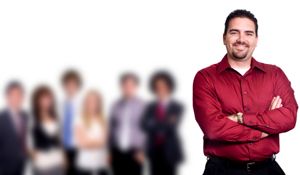 We understand that the world of computers and print technology can be rather intimidating. So, we've amassed these resources for your benefit.
Have questions? Not sure where to begin? Here you will find answers to common questions our clients ask.

Glossary of terms

To help you gain a better understanding of what's happening to your project, we've compiled a glossary of commonly used terms in the print industry.

Software downloads

Today, there are literally thousands of useful shareware or freeware products to assist you available on the internet. Shareware is software you can download and use for free on a temporary basis. If you like it, you can pay a fee to continue using it. Freeware is software distributed without license fees that anyone can use free of charge.

Tips and tricks

To help customers, we have compiled a comprehensive list of tips and tricks for overcoming technology induced obstacles. You will also find interesting articles that can help determine how our products and services can help you achieve your goals.